Geoffrey T. Martin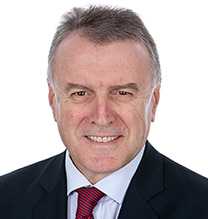 Geoffrey T. Martin
President and Chief Executive Officer
Geoffrey T. Martin joined the Company in 2001 and assumed the role of President and Chief Executive Officer, CCL Industries Inc. in 2008. Mr. Martin is an international business leader with a proven track record in turnarounds, mergers and acquisitions. Prior to joining CCL, he was the Senior Group Vice President, Worldwide Converting Graphic and Specialty Tapes with Avery Dennison.
Günther Birkner
Mr. Günther Birkner was appointed President, Innovia Films in March 2017, continually broadening his scope of responsibilities including President of Healthcare & Specialty in 2016 and President Food & Beverage 2011. Mr. Birkner was one of the founding partners of Pachem AG, Austria building a successful business focused on the food and beverage markets entering into a joint venture with CCL in 2003 before the outright acquisition of Pachem in 2005.
Mark Cooper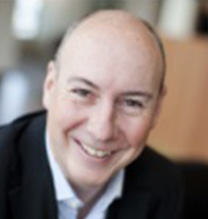 Mark Cooper
President, Avery & METO
Mark Cooper was appointed President, Avery & METO Worldwide in December of 2017 based in Brea, California, enlarging his role in the Avery business where he previously served as Vice President and Managing Director, Avery Europe & Asia Pacific. Prior to joining CCL in 2013, Mr. Cooper's career spanned more than 25 years in the label industry, the majority of which were spent with Avery Dennison Corporation.
Ben Lilienthal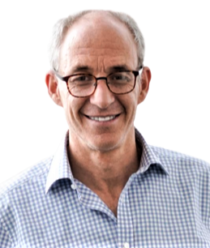 Ben Lilienthal
President, Checkpoint and Group Vice President, CCL Industries Central America
Ben Lilienthal was promoted to President of Checkpoint in July 2021 adding to his responsibilities as Group Vice President – CCL Industries Mexico & Central America. Ben's career began in his family owned label business started by his father in Mexico City. Following its purchase by Engraph (and subsequently by CCL), he was appointed Managing Director in 2002 dramatically transforming the business into one of the Company's most successful operations. His scope gradually broadened over the next two decades to include all CCL Industries business units in Mexico, spanning the CCL Label, CCL Design, CCL Container, CCL Secure, Avery , Checkpoint and Innovia operations in the country.
Mark A. McClendon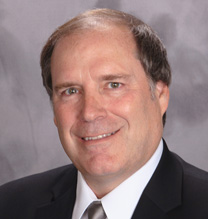 Mark A. McClendon
Vice President and General Counsel
Mark McClendon joined CCL as General Counsel USA in 2013 from Avery Dennison Corporation, where he was Group Counsel and NA Corporate Ethics Officer, with worldwide compliance, environmental and litigation responsibilities, since 2007. Prior to that, Mr. McClendon was with BASF and its affiliates from 1998 to 2007. Mr. McClendon earned a J.D. from Marquette University and is a member of the Wisconsin and Ohio State Bar Associations. He has served on the Board of Directors for the American Corporation Counsel Association for North East Ohio since 2006, including as President from 2011 to 2012, and on the Board of Governors for the Ohio State Bar Association – Litigation Section since 2007. Mr. McClendon was promoted to his current position in 2014 and is now responsible for all legal matters globally for the Company.
Ben Rubino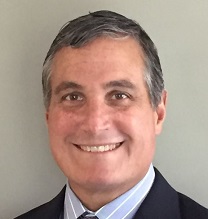 Ben Rubino
President, Home & Personal Care
Mr. Rubino was appointed President, Home & Personal Care Worldwide, in November of 2011 adding responsibility for CCL Container in 2014. Mr. Rubino graduated from Dickinson College in Pennsylvania with a Bachelor of Arts degree in Economics, and is a 25 year veteran of CCL Label progressing through various sales and business leadership assignments. Prior to CCL, Mr. Rubino worked in the Pressure Sensitive Materials segment at Avery Dennison.
Jim Sellors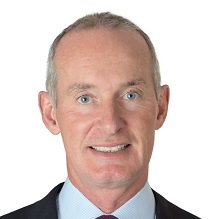 Jim Sellors
Senior Vice President Asia Pacific
Mr. Sellors spent his formative business career at CCL in the Finance function before moving into general management roles at CCL Canada eventually becoming Group Vice President, CCL Label Healthcare and Specialty, North America & Australia in 2010. Mr. Sellors was promoted to President, Avery North America in July 2013. In 2018, he moved to Singapore as Senior Vice President Asia Pacific.
Lalitha Vaidyanathan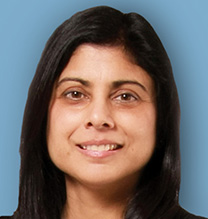 Lalitha Vaidyanathan
Senior Vice President, Finance – IT – Human Resources
Lalitha Vaidyanathan joined the Company in 2001 as Vice President of Finance, Planning and IT for CCL Label. Ms. Vaidyanathan became Senior Vice President of Finance, IT and Administration in October 2005. Her responsibilities now include overseeing the field finance, information technology and human resources functions for CCL Industries globally. Before joining CCL, Ms. Vaidyanathan was Vice President of Strategic Planning with Avery Dennison. Ms. Vaidyanathan holds a degree in Biology and an MBA from MIT Sloan School of Management.
Sean P. Washchuk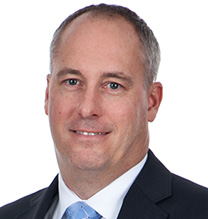 Sean P. Washchuk
Senior Vice President and Chief Financial Officer
Sean Washchuk joined CCL in 2011 as Senior Vice President and Chief Financial Officer of CCL Industries Inc. Throughout his career, Mr. Washchuk has served in a variety of financial roles with increasing responsibility, including 11 years at Vitran Corporation Inc. as Vice President, Finance and Chief Financial Officer and Corporate Controller. Prior to Vitran, Mr. Washchuk was Controller for Nexcycle Plastics and acquired auditing experience at PricewaterhouseCoopers LLP. An accomplished CFO, Mr. Washchuk has extensive experience in corporate financial reporting, tax, treasury, international financing structures and acquisitions. Mr. Washchuk is a Chartered Accountant and graduated from Brock University with an Honours Bachelor of Accounting degree.